Three days of kayaking, abseiling and rock climbing in the Tara National Park, Serbia-Via Dinarica
River Drina and mountain Tara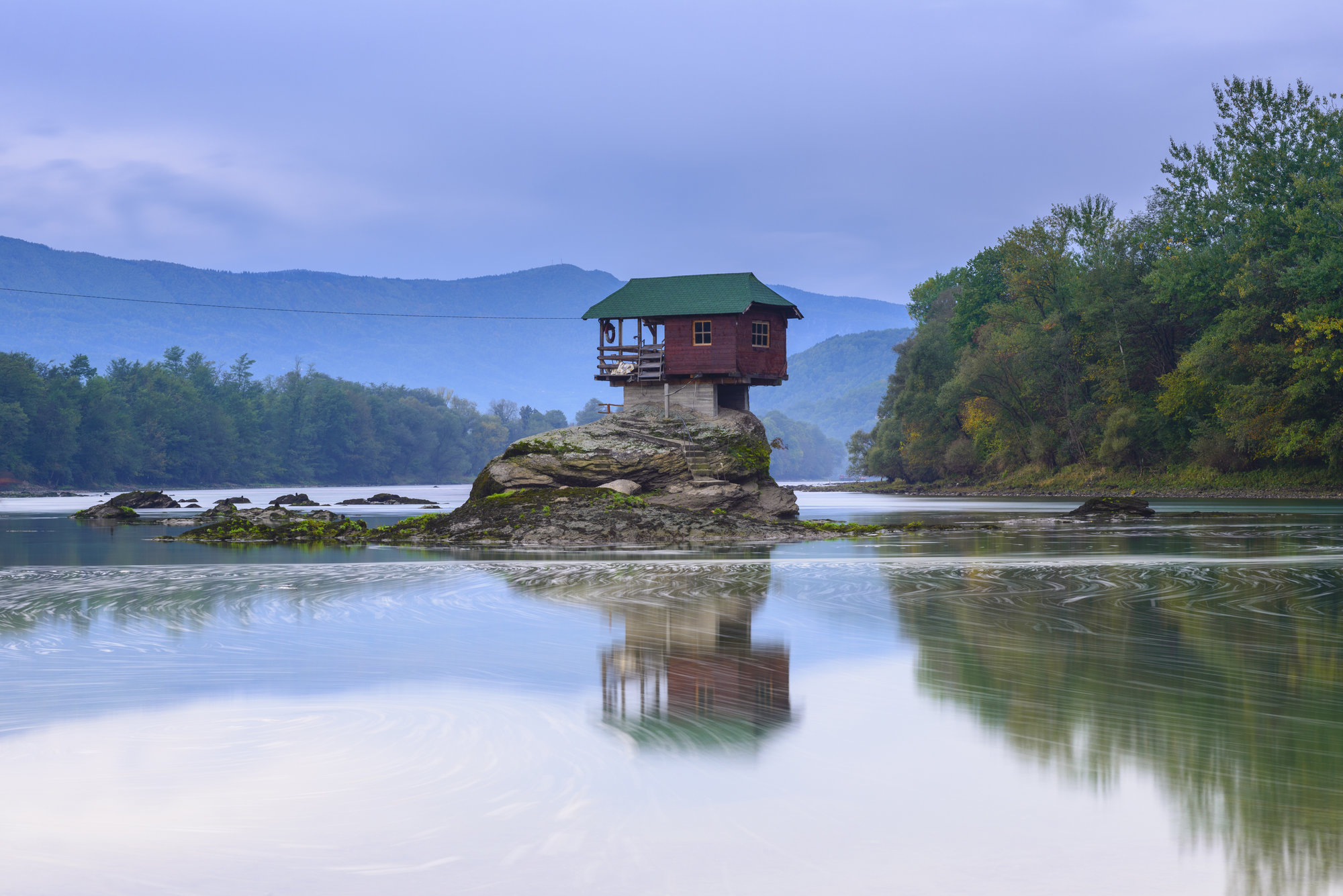 The Drina River in western Serbia is one of the most beautiful and cleanest rivers in the Balkans, providing the perfect setting for a guided day of kayaking. Continue the adventure the next day at Mount Tara, a 1500 m peak situated in a National Park where you'll spend several hours abseiling and rock climbing. Nights will be spent at a luxurious, modern private villa in the mountains.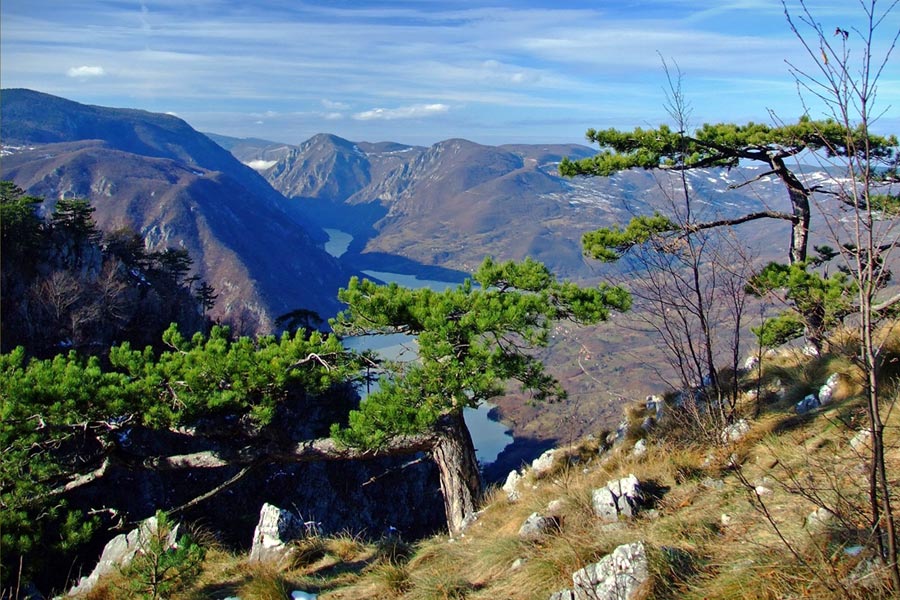 ---
The Price: 388 €
What's included in the price?
To maximize convenience we include as much of your travel and logistics in this package, so you just need to turn up and play. In this trip:
• Guided kayaking on the Drina river
• Guided hiking and rope adventure on Tara mountain
• Two nights' accommodation in the mountains
• One night in Belgrade
• Full board meals
• Kayaking and climbing equipment
• All transfers
You'll need to book your flights to and from Belgrade, travel insurance and cover other personal expenses.
What's the kayaking like?
The kayaking is a relaxed, scenic 25km paddle downstream, in the one of the cleanest river in Europe. It will take around 3 hours on predominantly calm water, with a few fun rapids. You will be in stable, two-person kayaks.
What skills/experience/fitness do I need?
You do not need any special kayaking or hiking experience. Your guide will give you full instructions and a safety briefing at the start. For the hiking and rappelling technic, you do not need any level of fitness. It is easy short hike to the few viewpoints, and experience instructor will guide you to the process of rappelling.
What do I need to bring with me?
All kayaking and climbing equipment will be provided. For the rest of your weekend , we recommend you bring:
• Hiking shoes
• Flip flops, swimming suit, sunglass and a towel
• Clothes in layers – for hot and cold parts of the night.
• Some pocket money
• Some rucksack.
What are the guides like?
All the activities on this trip will be led in English by qualified and professional local guides.
What's the food like?
All food is local and is freshly cooked, hearty mountain meals. These include domestic cheese and other local milk products, dry meat specialties, fish, local fruit, fresh vegetable. We can organize your meal in the way you like. The drinks are not included.
Can my dietary requirements be catered to?
Absolutely. Just let us know when you fill in your travel documents.
When can I go on this trip?
Book on to our pre-set dates above. If you are considering alternative dates, the perfect time for this adventure is between May and late October.
What's the weather like?
Summer and early autumn are the best periods to visit the Drina river and Tara mountain. In summer the average temperature is around 25-28 degrees on the river, on the mountain is little colder in the evening. Autumn is slightly chillier but still really pleasant and colors are stunning.
Which flights should I book?
Please contact us to confirm before booking flights.
How do I meet the transfer?
At your arrival, the transfer will be holding a sign with the name of the tour. We'll give you all extra details before travelling.
What extra costs are there?
The following are not included in the tour price:
• Additional charge for a single room
• Flights to and from Belgrade
• Travel insurance that includes kayaking and rock climbing
• Tips for your guide
• Drinks and snacks
• Personal outdoor gear