Mountain biking, trekking and abseiling in Western Serbia for 3 days-Via Dinarica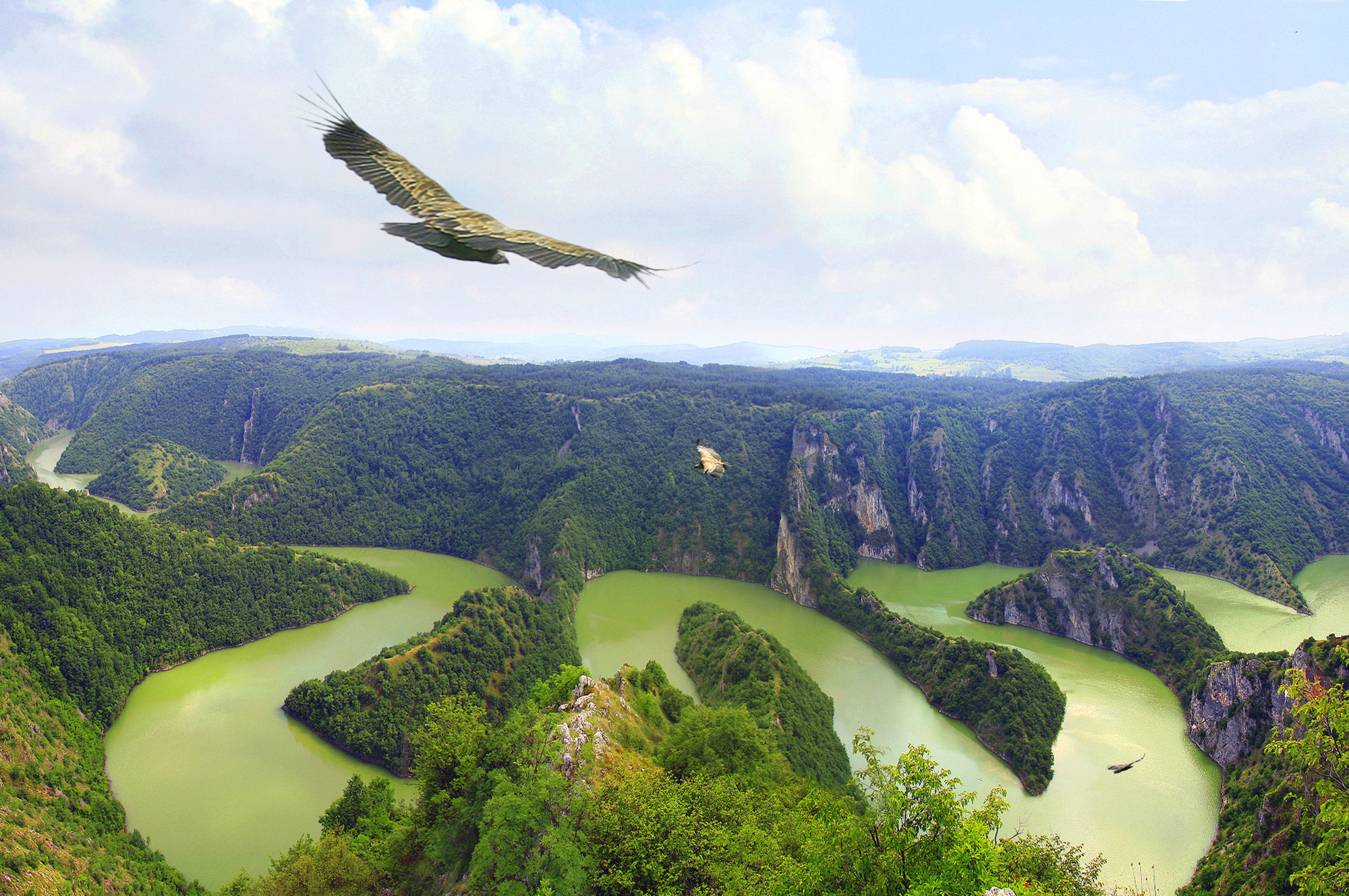 Western Serbia is home to a beautiful karst landscape full of rivers, lakes and mountains. Explore them with a day of mountain biking through the hills around Uvac Special Nature Reserve, taking a cruise across Uvac Lake to a unique ice cave, trekking to the summit of Mount Mucanj, and abseiling down the back side of the peak. Nights will be spent at a modern complex of vacation apartments in the mountains
The Uvac Special Nature Reserve is an area of spectacular beauty. Its most striking feature is the Uvac River Canyon, an artificial lake that fills a tightly meandering limestone canyon with emerald green water. Views over the lake are incredible, and touring it by boat provides a totally different experience. The reserve is also home to a thriving population of enormous Griffon Vultures. You're almost guaranteed to see these majestic birds soaring overhead.
Mount Mucanj is a 1534 m peak covered in dense green vegetation punctuated with dramatic limestone cliff faces. The view from the mountain's summit provides excellent views over the undulating karst landscape below. The tall cliffs are the perfect setting for abseiling and rock climbing.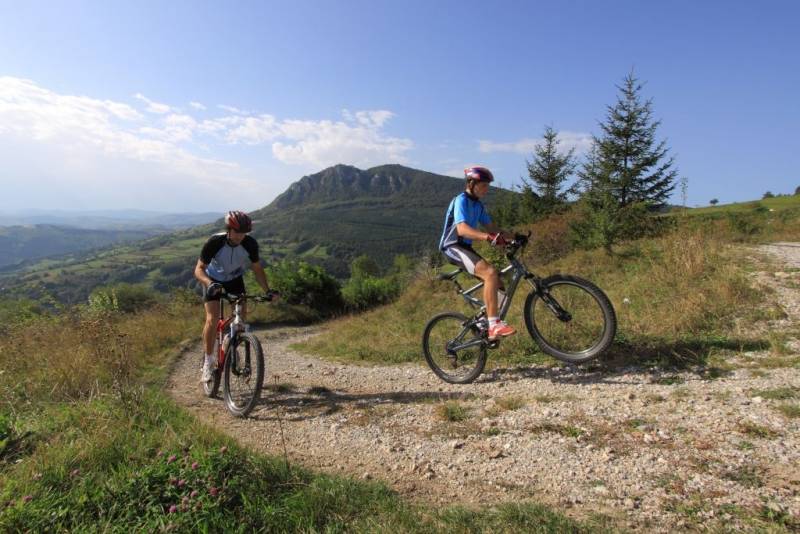 ---
The Price: 388 €
What's included in the price?
To maximize convenience, we include as much as possible, so you can just relax and think about riding. Here's what's included:
• 2 nights in a four star hotel in the mountain and one night in 3 star hotel in Belgrade (based on sharing a twin or double room)
• 1 days of bicycle hire and all necessary equipment
• 1 guided bicycle ride (35km)
• 1 engine boat ride
• 1 day of hike and adventure on the rock
• Local spirit tasting
• Full board (3 dinner, 3 breakfast and 2 lunches) (local food)
• Full use of all pool facilities
• Airport transfers from/to Belgrade airport
You will need to cover flights; insurance and extra spend. You'll need to book your flights to and from Belgrade, travel insurance and cover other personal expenses.
What's the bicycle ride like?
The ride is a moderate, 35km ride. Mainly is on pawed road. It will take around 4 hours. It goes through forests and hills. Your guided ride on Saturday will be fully supported and cater to the needs of the entire group. No matter how fast or slow you are you'll be well looked after.
What cycling gear should I bring?
For the one day riding we recommend that you bring: – Cycling shorts (lycra if you have them) – T-shirts or cycling jerseys. Helmet and energy bar will be provided by us.
What's the bike like?
The included bike hire is a MTB bike with shimano deore equipment. The frame design and 26 inch wheels allow excellent performance both on asphalt and on the abundant gravel roads. The hydraulic fork excels at absorbing vibrations and the disc brakes ensure safe and modular braking. It is equipped with bottle holder, tool carriers with a handbag puncture kit included.
What skills/experience/fitness do I need?
You need modest biking experience. Your guide will give you full instructions and a safety briefing at the start. For the hiking and rappelling technic, you do not need any level of fitness. It is easy hike (1.15 hour), and experience instructor will guide you to the process of rappelling and rope adventure.
What do I need to bring with me?
All bike and climbing equipment will be provided. For the rest of your weekend, we recommend you bring:
• Hiking shoes
• swimming suit, sunglass and a towel (for the summer)
• Jacket
• Clothes in layers – for hot and cold parts of the night.
• Some pocket money
• Some rucksack.
What are the guides like?
All the activities on this trip will be led in English by qualified and professional local guides.
What's the food like?
All food is local and is freshly cooked, hearty mountain meals. These include domestic cheese and other local milk products, dry meat specialties, fish, local fruit, fresh fruit and vegetable. We can organize your meal in the way you like. The drinks are not included.
Can my dietary requirements be catered to?
Absolutely. Just let us know when you fill in your travel documents.
When can I go on this trip?
Book on to our pre-set dates above. If you are considering alternative dates, the perfect time for this adventure is between May and late October.
What's the weather like?
Summer and early autumn are the best periods to visit this region. In summer the average temperature is around 25-28 degrees on the river, on the mountain is little colder in the evening. Autumn is slightly chillier but still really pleasant and colors are stunning.
Which flights should I book?
Please contact us to confirm before booking flights.
How do I meet the transfer?
At your arrival, the transfer will be holding a sign with the name of the tour. We'll give you all extra details before travelling.
What extra costs are there?
The following are not included in the tour price:
• Additional charge for a single room
• Flights to and from Belgrade
• Travel insurance that includes kayaking and rock climbing
• Tips for your guide
• Drinks and snacks
• Personal outdoor gear