Immerse yourself for 4 days in the majestic mountains and ancient villages of Bosnia on the Via Dinarica route
NERETVA AND RAKITNICA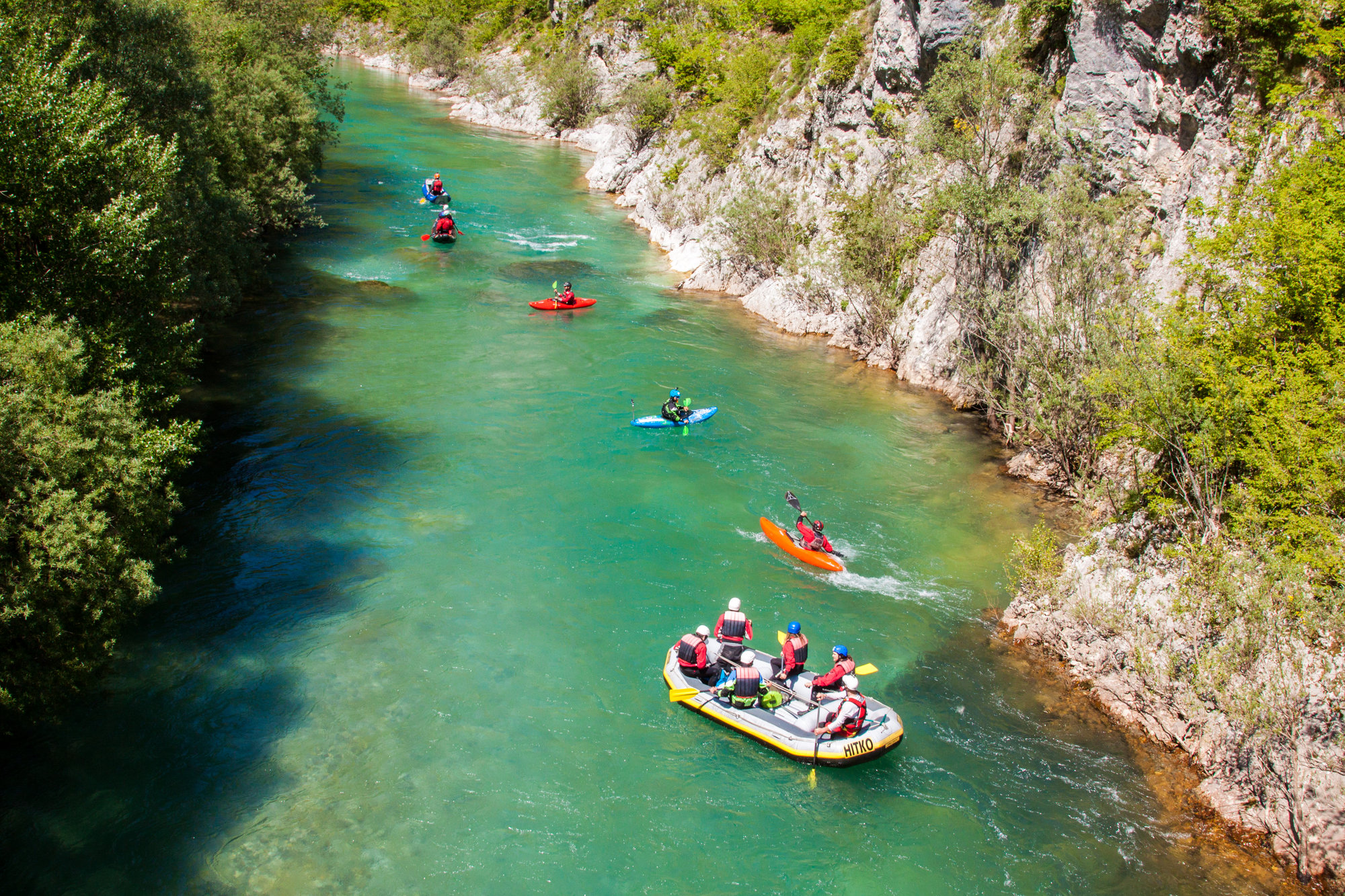 Spend unforgettable weekend at the Blue hearth of Europe – pearls of Balkan rivers, Neretva and Rakitnica. Enjoy rafting, hiking and canyoning; dip in amazing Boracko lake, see ancient tombstones and remnants of medieval fortresses and breathe the mountain air your never breathe before.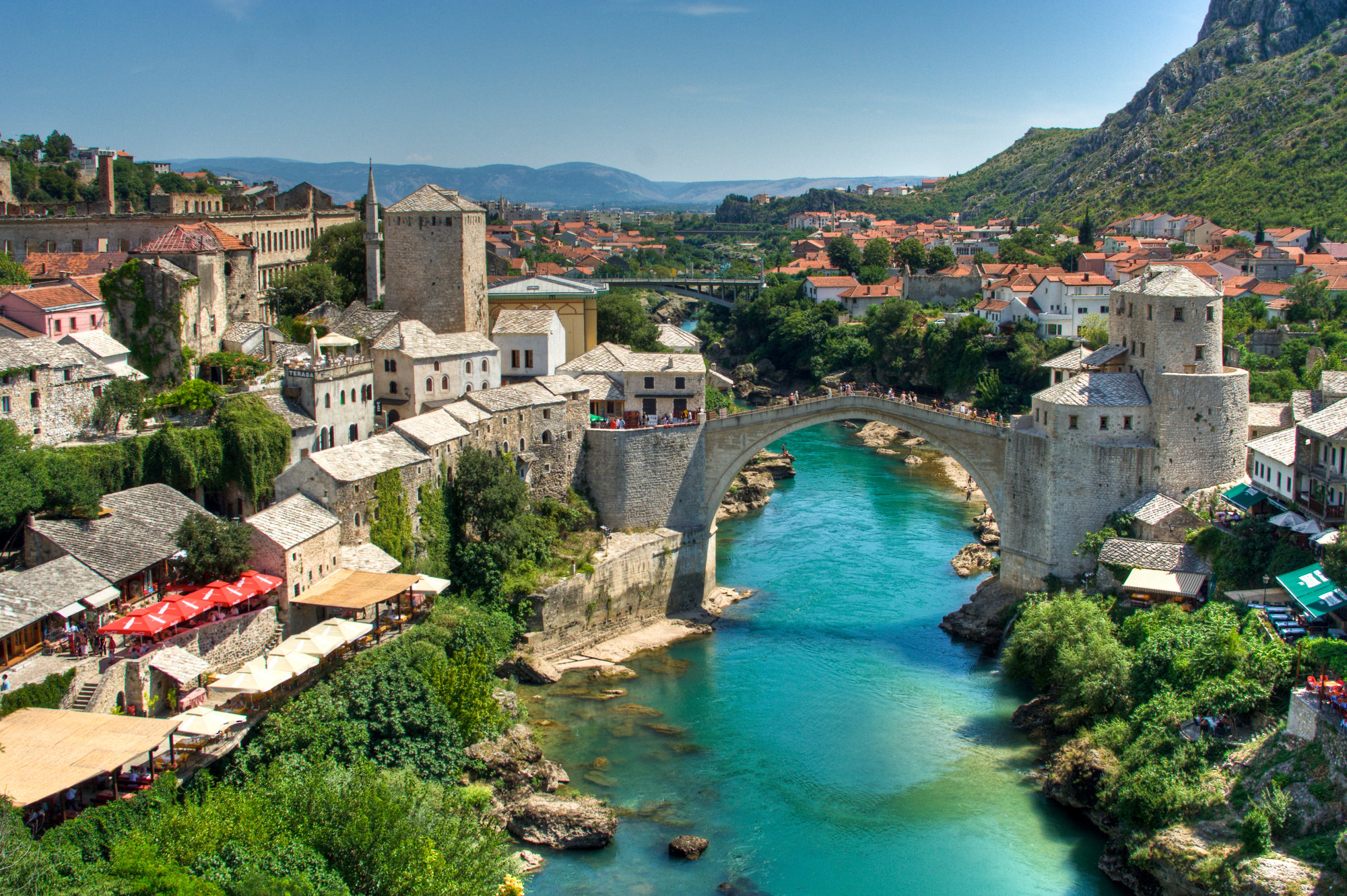 The mountains of High Herzegovina are natural barrier between mediterranean and continental climate. However, mediterranean climate sneaks in following deep canyon of Neretva and nest here in Zupa valley. Here, surrounded by high mountain peaks of Prenj, Crvanj, Visocica and Bjelasnica rules the climate of eternal spring. That is why the Bosnian nobles long long time ago, had chosen this area for their settlements.
---
The Price: 378 €
What's included in the price?
To maximize convenience we include as much of your travel and logistics in this package, so you just need to turn up and play. In this trip:
• Private transfers Dubrovnik – Mostar- Dubrovnik
• Local transfers
• Accommodation (based on sharing a twin or double room) with full board 3N/4D
• Rafting adventure
• Hiking and canyoning adventure
• Tourist taxes
• All equipment for adventures (rafts, helmets, harness, ropes, etc.)
• Private guide
You will need to cover flights. You'll need to book your flights to and from Dubrovnik, travel insurance and cover other personal expenses (etc. Drinks, suveniers, ..).
What's the rafting like?
The rafting is a great journey through the Neretva gorge of the crystal clear river, one of its kind in Europe. It will take around 4-5 hours on a moderate to faster water, with a few fun rapids grade 3 to 4.
What's the hiking like?
It is easy hiking, trough forests and hills. It will take few hours with several stops and it is easy pace.
What skills/experience/fitness do I need?
You do not need any special rafting or hiking experience. Your guide will give you full instructions and a safety briefing at the start.
You do not need any particular level of fitness for hiking, as the activity can be adjusted to you any time.
What do I need to bring with me?
All rafting and climbing equipment will be provided. For the rest of your weekend, we recommend you bring:
• Hiking shoes
• Flip flops, swimming suit, sunglass and a towel
• Hiking pants
• Some T-shirts
• Clothes in layers – for hot and cold parts of the night.
• Some pocket money
• Some rucksack.
What are the guides like?
All the activities on this trip will be led in English by qualified and professional local guides.
What's the food like?
All food is local and is freshly cooked, hearty mountain meals. These include domestic cheese and other local milk products, dry meat specialties, fish, local fruit, fresh vegetable. We can organize your meal in the way you like. The drinks are not included.
Can my dietary requirements be catered to?
Absolutely. Just let us know when you fill in your travel documents.
When can I go on this trip?
Book on to our pre-set dates above. If you are considering alternative dates, the perfect time for this adventure is between May and late September.
What's the weather like?
Summer and early autumn are the best periods to visit those areas. In summer the average temperature is around 22-28 degrees on the mountain, and it is little colder in the evening. Autumn is slightly chillier but still really pleasant and colors are stunning.
Which flights should I book?
Transfers will be designed to meet the Thursday afternoon BA flight from Gatwick to Dubrovnik – arriving at 04.15pm. For the return, transfers will take you for the BA flight from Dubrovnik to Gatwick departing at 11.15am. There are also few other flights from London, but BA timing seems most convenient.
How do I meet the transfer?
At your arrival, the transfer will be holding a sign with the name of the tour. We'll give you all extra details before travelling.
Alternative ways to get there?
You can also use Tuzla, Mostar and Sarajevo airports. Arrivals to Tuzla airport from London are only on Wednesdays, while flights to and from Sarajevo includes stop-overs. Mostar airports serves only few flights, mainly from Italy.
Can I book on my own?
Sure can! A lot of people do, it's a great way to meet like-minded people.
How big will the group be?
This trip will run with a minimum of 4 people, and a maximum of 12. Please note, if there are not 4 people booked the trip may be rearranged or cancelled. Please contact us for confirmation before booking your flights, or book with a credit card.
Can I customise the trip?
Of course! For private groups of four or more the trip can run on any days you wish, be extended or changed to suit your needs. Enquire now for a private trip.