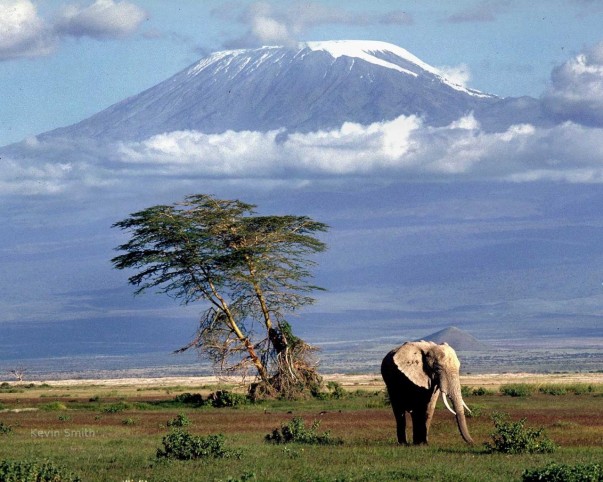 Kilimanjaro, the "Mountain of Greatness", is the tallest freestanding mountain in the world. While you may have your own reasons for wanting to climb Kilimanjaro, one thing is common amongst all those who visit – the desire to stand on the highest peak of Africa. Climbing Kilimanjaro is a demanding, challenging feat. Yet, despite its immense height, Mount Kilimanjaro can be climbed successfully by any reasonably fit person. No technical skills are necessary, making Kilimanjaro the highest, most accessible, "walkable" mountain on the planet.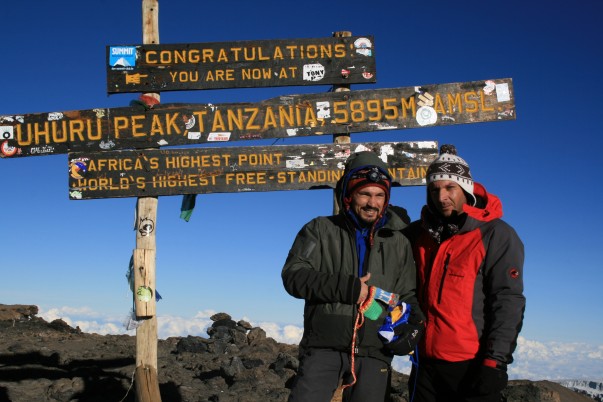 On your way up, you will traverse several different ecosystems – walking through rainforests as well as alpine meadows, through rocky ravines and past lunar landscapes to the spectacular summit of Africa's highest peak. The towering snow-covered cone rising majestically from fertile green foothills is definitely something worth experiencing. For those still entirely unacquainted with the mountain, Mount Kilimanjaro is a volcano situated quite close to where Africa's three main tectonic plates meet. This classic trek follows the most popular route to Mont Kilimanjaro and is the only one serviced by mountain huts that provide protection from the elements. This exhilarating six-day climb is fully supported by a team of experienced professional mountain guides and porters.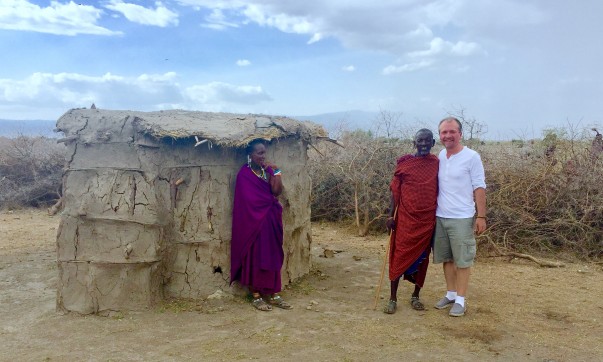 ---
Price: 1980 €
The price includes:
– Transfer by mini-bus, airport-hotel-airport
– Transfer by 4×4 jeeps in Tanzania
– Accommodation at the http://www.outpost-lodge.com/ or similar , double rooms, full board
– Accommodation at http://www.bougainvillealodge.net/ or similar , full board
– Accommodation in mountain huts during the Kilimanjaro ascent, full board
– Accommodation at the "Kibo" lodge in rooms that sleep several people,full board
– A cook, porters and other staff during the Kilimanjaro ascent
– Professional guide during the ascent, according to the program
– Amref flying doctors in the mountain in case of an emergency
– Oxygen cylinder in emergency use
– Permits for the ascent and Kilimanjaro National Park fees
– Permits and fees for the Ngorongoro Conservation Area and lake Manyara
– Guide at the Ngorongoro Conservation Area
The price does not include:
– International health insurance
– Tip for staff during the ascent
– Airplane tickets to/from Kilimanjaro Airport, Arusha
– Tanzanian visa
Your guide in Africa: Kenan Muftic / success rate on Kilimanjaro – 100% !
Recommended equipment:
1. Backpack (about 50l)
2. Sleeping bag
3. Trekking trousers (twill or the like)
4. Gore-Tex jacket
5. Hiking shoes or high-top sneakers
6. Socks (thermal + cotton)
7. Cotton T-shirts
8. Base layer shirt and thermal long underwear pants (active underwear)
9. Woollen cap (or polar fleece)
10. Hat (sun protection)
11. Polar fleece pullover
12. Gloves (polar fleece)
13. Towel and toiletries kit
14. Sunglasses
15. Head lamp
16. Water Bottle 1L x 2
17. Medication and vitamins
18. Toilet paper, sunscreen (SPF 30 or higher) + lip balm
19. Raincoat
20. Trekking poles
21. Down jacket
Additional information info@extremesummitteam.com