€€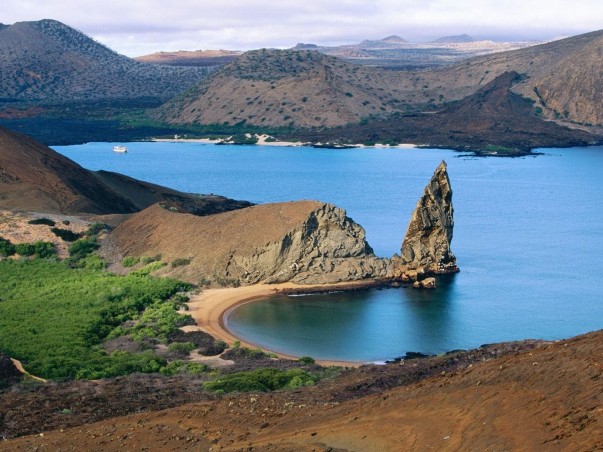 The Galapagos Islands are a must-visit destination for anyone looking for the wildlife adventure of a lifetime as they are famous for the number of bird and animal species which are unique to the islands. Different islands are known for specific scenery, vegetation, and wildlife. However, many species, such as sea lions, marine iguanas, lava lizards, and a variety of coastal birds such as herons, tattlers, plovers, turnstones, and whimbrels, are common at most locations. Charles Darwin visited the islands on the HMS Beagle. Based on his studies of the wildlife in the 'Enchanted Isles', Darwin wrote the Origin of Species, otherwise known as theory of evolution by natural selection, in 1859. In his book he noted that each island had its own species of tortoises, reptiles, finches, and other birds.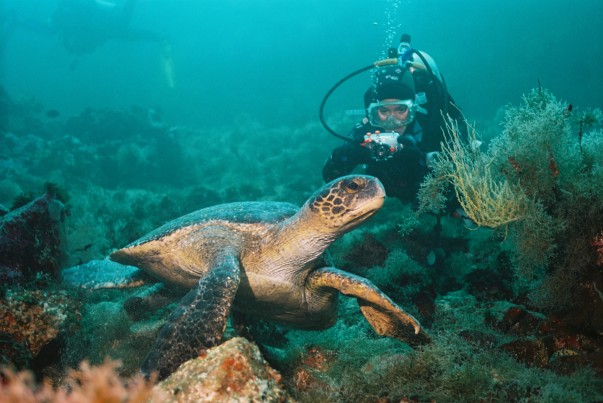 Each of these species has adapted themselves to suit their unique island environments, passing their successful adaptations on to new generations. Today there are 13 unique species of finches found on the various islands, while marine iguanas and land iguanas are also descended from a common ancestry but have adapted to very different environments. Some species, such as blue-
footed boobies, are found nowhere else in the world.The Galapagos Islands are a photographer's delight. The animals are fearless, roaming free and unafraid, allowing you to capture amazing images without the aid of a long, heavy zoom lens.