Extreme Summit Team is one man's dream come true. No achievement in life, no peak climbed and no journey to the remotest part of the world can be fully appreciated if there is no friend with you to share the joy. It is for this very reason that EST was established – to share with you the wide experience gained by a small group of people in expeditions, explorations and adventures over the past fifteen years. We believe that deep down in every one of us lies a little explorer, who, if given proper support, could climb even the highest peaks of the world. It only takes a little persistence to regain lost confidence and everything is possible. The people who have joined us and achieved their dreams, the dreams they could not even say loudly before are undeniable proof. Under our guidance over 250 mountaineers have successfully climbed the peaks over 6000m high, and over 20 of them have had opportunity to view the world from summits over 8000 m high, the youngest of them was 18 years of age when he reached the top of Aconcagua (6962 m), while the oldest celebrated his 70th birthday on the same peak. We shall not forget to mention those to whom objectives and major achievements do not represent the essence of their efforts, but it is the path they follow and the vastness they explore that they cherish. With them, we have travelled around areas seen by only a very few, met people whose simplicity of life and purity of soul changed our views of the world.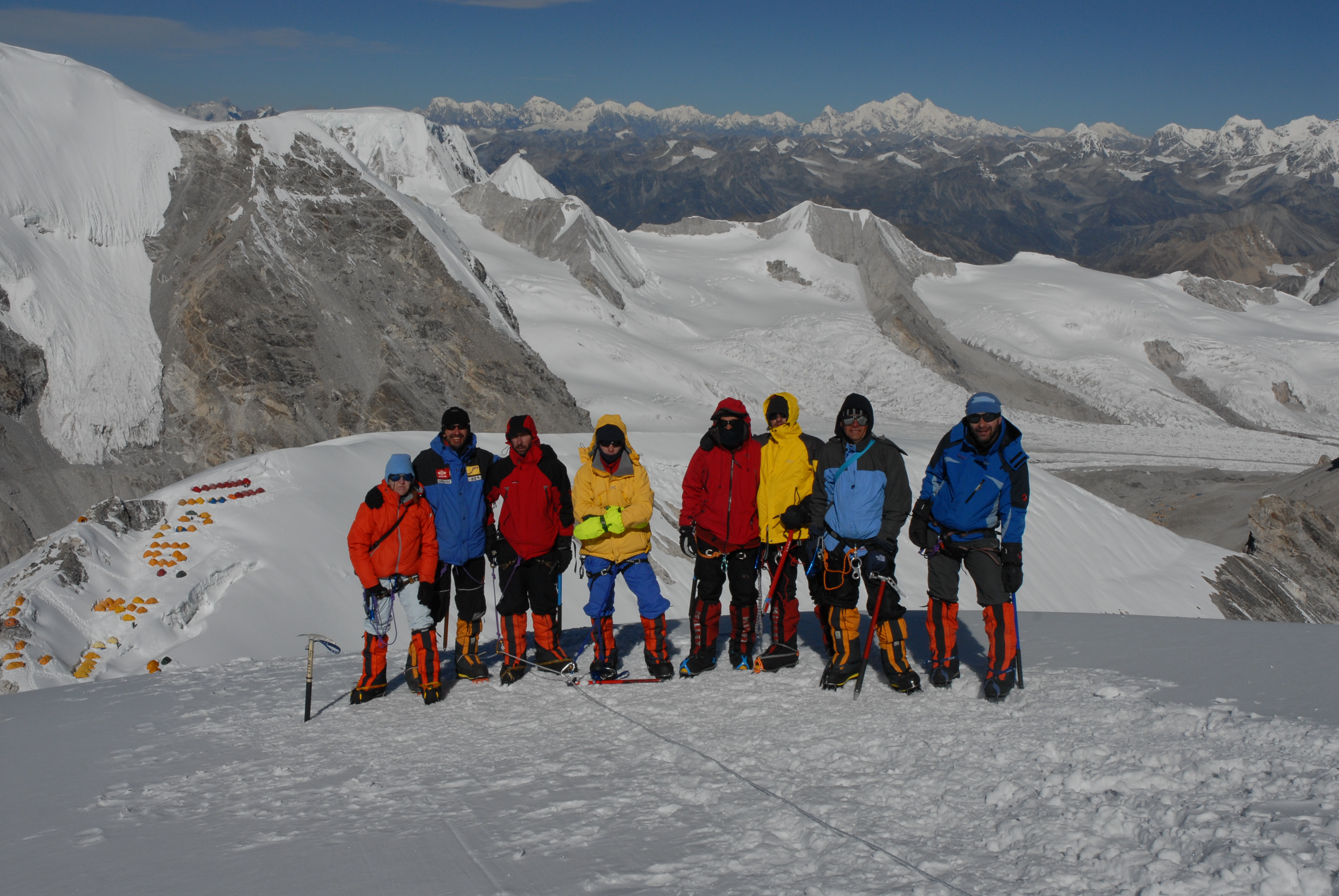 Our basic principle is unus pro omnibus et omnes pro uno – one for all and all for one, because we believe that good team spirit creates an atmosphere where everyone can express their value. We can thank this approach for the fact that our expeditions, treks and adventures represent true schools, where we all learn something new.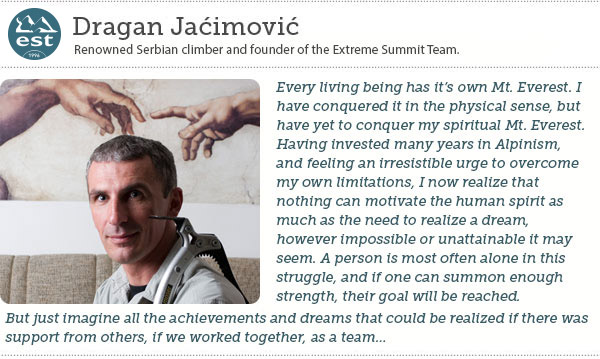 Climbing to the top of a mountain is not just about testing your abilities; the experience that slowly penetrates your mind during the expedition, continuous questioning of yourself, insight into and discovering of your own inner self. It is a permanent process of self-knowledge in communication with Nature, and with other people in extreme conditions of life. It is also the communication with the people you meet there that will make you reconsider some of your own beliefs and prejudices. The encounter with another culture and way of life helps us gain a better perception of ourselves when we return home. What is important is not whether their or our views are right, but the broader viewing angle we gain by considering their points of view, either inward or outward.
In everyday life we are witnessing a great alienation between people, flourishing of individualism and egocentrism, fear of straightforward and honest communication, loss of confidence, which are all occurring before our own eyes… To travel together with like-minded people and share an experience can mark the beginning of a new chapter in your life. So, I am inviting you to join us on our adventures, to change together and go back home feeling completely renewed after each trip, with a secretive smile at the corners of your mouth, the meaning of which will remain unknown to all but a few. Life is wonderful.